Mindset Based Athlete Program (MBAP)
This course will be using the latest research, alongside evidence based techniques, to offer sports people of all levels the necessary skills to win the mental game… Mindset Based Athlete Program
When life begins to drag us down, maybe we have had a bad injury, a succession of bad results, felt the pressure of success or many other changes in our worked external to sport, much of what we get stressed about is our aversion to being stressed.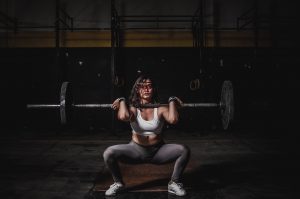 The problem with having aversion to stress or mindset downturn is that it tends to only exentuate the feelings we get. Mindset Based Athlete Program
For a lot of athletes, mental training is an untouched avenue to improve sports performance.
Many athletes do not understand mental training and may be skeptical about its value.
If we are under performing or in a slump, we are often to quick to change other aspects of their performance, such as coaching, equipment, or strategy before realising that the challenges they face deal with the mental game.
The Trainers:
Your training team has a wealth of knowledge, not just in mindfulness, mindset and yoga but also at the elite sport level.
Dan Ireland, a Tibetan Buddhist of Kagyu and Nyingma Lineages  as well as an internationally accredited western mindfulness trainer of the Breathworks, BSoM and MBSR programs among many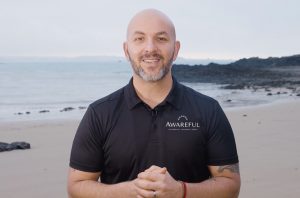 others. He is also a psychotherapist, Emotional Intelligence Facilitator and Chartered Management trainer.
Dan has also represented his country in Sprint Kayaking, winning several national and state championship medals and placing 4th and 5th in the World Cup on Poznan, Poland. He has also won State and Australian titles in Surf Life Saving, Rugby, Soccer and cricket.
Tom Frame is a top UK boxer competing in many domestic and UK title fights and has completed the Breathworks training program, and has seen first hand how mindfulness can be adapted even into a physical sport like boxing.
He is a qualified …. as well as….
Naomi is an internationally accredited Yoga teacher, with 100's of hours of teacher training. xxxxxxx
Mindset Based Athlete Program (MBAP) we will be learning how to work more efficiently the 4 Mental Muscles;

Intention/Diligence,
Focus/Concentration,
Relaxed Readiness
Compassion,
These mental muscles along with the 3 key truths of change, we can learn to harness our life in such a way that we will be more efficient, less anxious and more productive with where we put our energy which will not only improve your performance, but also help improve your quality of life.
Join the thousands of other people around the world who have discovered the power of mindfulness in dealing with the stresses of competing, training and developing our skills and abilities.
Course Outline;
The course is set over 8 or 10 weeks and the classes are between 60 and 90 minutes long.
Each week we will be discovering:
Using our Breath
Inside Out
The disruptive state
Choosing Right Action
The way of the Spiritual Warrior
Razor Sharp
Flow
Habit Forming and the mind
Who is the course for?
These courses are suitable for anyone experiencing stress, anxiety or other mental health conditions associated with competing, relationships, loss and other factors outside our control.
Also for those who want to learn strategies to deal with the general complexity and pace of competing at all levels.
 8 week – Breathworks Mindfulness for Stress (MfS)
An eight/ten week course for learning strategies and approaches within a supportive and friendly group setting with a qualified Mindset Based Athlete trainer.
The course includes:
Four key mindset practices:
embodiment
breath meditation
mindfulness in movement
the lake and the mountain
Mindfulness in daily life which includes a number of small things (micro-practices!) that reduce stress while going about your daily training activities.
New ideas and ways of looking at problems that can transform the way you experience your life's challenges. As part of the course you will receive a Workbook and Link to the Audio Meditations and videos.  
Testimonials
For more info please email dan@mindfulgoldcoast.com or info on him as a teacher check out testimonials by clicking here
"They are really gifted teachers, and they have a natural ability to guide and explain the concept of mindfulness and meditation with a very experienced and transparent outlook. I have a much clearer understanding of both mindulness and meditation and feel I have learnt the tools to help me practice more regularly. I am particular grateful for having all the guided meditations recorded and available for when I need them."  Sophia – Athletics
"Dan has a clear way of explaining complex topics and gives tools that are really applicable to every day life. I find his presenting skills to be really engaging and the videos make me feel really uplifted. The meditations are so powerful and I cannot recommend them highly enough."  Greg – Physio for Cycling Team
"I think (the course) was very well designed – balance of theory and practice, an extremely insightful and caring teacher who has been very inspiring, plenty of help and guidance."  – Grant – 50m Freestyle Swimmer
"Excellent Course overall, very worthwhile – it can absolutely change how you compete (for the better) with practice!" – Phillipa – Rowing
"Very enlightening course. Simple to understand and adopt. Homework very manageable and no feelings of guilt if not managed to do it. Learnt loads and applied loads. Awesome stuff! Recommend " Kirk – Rugby League. 
Location
August – Taking Places – Online & Robina Awareful Mindfulness Centre
February Online Course Now Full thank you
January Online Course Now Full thank you
If booking 2 together please use code MindsetBAP at checkout for Discount